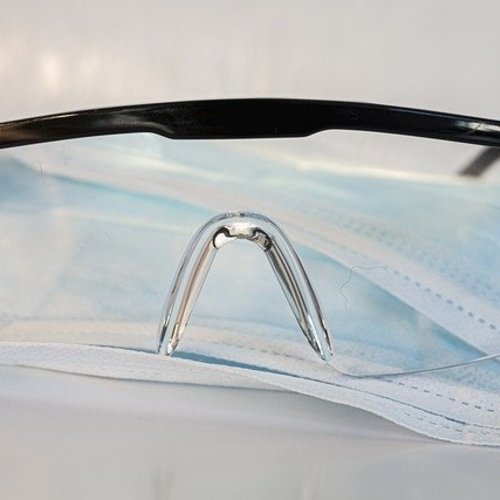 Safety glasses through wholesale dropshipping supplier
Buy safety glasses from dropship supplier the Netherlands
Your eyes, nose and mouth are sensitive to viruses such as Covid-19. Protect yourself extra well with safety goggles that fit properly. At Colorfone, your Dutch dropshipping supplier, you can order sturdy safety glasses at a competitive price. Our safety glasses are available per 10 pieces and can be combined with a mouth mask.
Wholesale dropship of Colorfone safety glasses:
Safety glasses universal
Adjustable safety goggles
Safety glasses complete protection
Cheap safety glasses wholesale distributor dropshipping
At Colorfone we offer safety glasses at a good price. As your Dutch dropshipping supplier, you can order them quickly and easily. Our certified safety glasses are suitable for your staff and our test reports can be viewed on the safety glasses product page. All safety glasses come per 10 pieces. Order your cheap safety glasses now via Colorfone; your dropshipping wholesaler in the Netherlands. The safety glasses do not fog up quickly, are anti-splash and anti-dust.
Safety glasses with complete eye protection via wholesaler
In addition to the classic safety goggles, we also offer goggles that look like a kind of diving goggles. Our safety glasses with complete protection have a seal on the sides. There are small studs on the sides for a little ventilation and the nose is not completely sealed. These goggles are suitable as non-medical safety goggles for your personnel.
Order all your non-medical safety glasses via Colorfone; your Dutch dropshipping supplier. Our wholesale dropship delivers quickly. Log in and view the prices immediately!
For quick handling, we recommend taking an outer box of 20 boxes = 200 pieces.
For customers in the UK we have an exclusive distributor for PPE: Diamond Concept International LTD. Contact us for more information and purchasing.
Read more