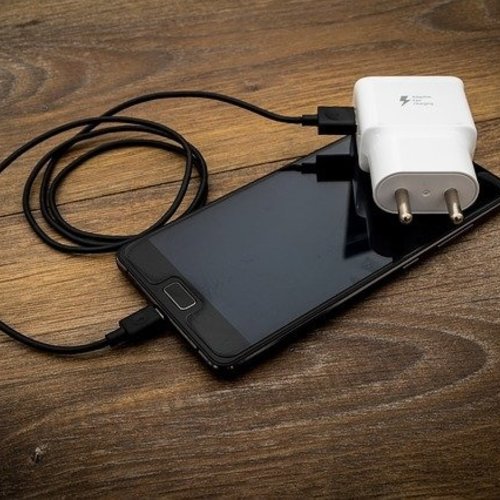 Buy cables & chargers
Wholesale of cables and chargers for mobile phones
Are you looking for a Dutch wholesaler in USB cables, lightning cables, type-c cables, cables for gaming and other types of chargers or cups? USB cable 1 meter, 2 meters and 3 meters. You can buy all kinds of cables and chargers cheaply from us. We are Colorfone, wholesaler of mobile accessories. You can buy covers, screen protectors, cables, cups, car chargers and more from us!
Distributor of Smartphone charging cables
A charging cable is not only for charging your smartphone, but can also transfer data from your smartphone to your computer. You plug this cable into your laptop or computer and you can move data to and from your smartphone. Ideal for storing old photos on your computer or on a USB stick so that your smartphone has extra memory!
The port of your smartphone determines which charging cable you need. Check which cable you need based on your smartphone port. Apple iPhone's use a lightning cable to USB-A. Some Macbooks only have a USB-C port, so you would need a lightning to USB-C cable.
Samsung and other Android smartphones often use a USB-C to USB-A cable. Older Samsung and Android smartphones use Micro USB to USB-A cable. Therefore, be well informed about which charging cable you need.
Different type of USB
A standard USB cable has a USB 2.0 and can transfer data at 480 Mbps. Nowadays you also have USB 3.0 and USB 3.1 Gen1. These two are not much different from each other and can transfer data at a speed of 5 Gbps. USB 3.1 Gen2 has now also been introduced and reaches a speed of 10 Gbps! You can now send data much faster with these USB cables and before you know it the data is already on your computer or laptop.
Wholesale cables and chargers
We are your Dutch wholesaler for USB cables and chargers. You can purchase all kinds of cables and chargers from us. For example, you can purchase lightning chargers for the various iPhones from us. You can also purchase micro USB cables or USB type-c cables for Android devices from us.
In addition to regular cups, we also have car chargers, so that people can easily charge the iPhone or Samsung mobile in the car. Universal travel charger cups for the home.
In terms of Apple iPhone cables you can buy from us, among other things:
Buy iPhone 2/3/4 cables

Buy iPhone 5/6/7/8 (plus) lightning cables

Buy iPhone X/Xs/Xr/Xs Max cables
In terms of USB Type-c cables, you can purchase from us for the
Buy Samsung USB Type-c cable

Buy Huawei USB Type-c cable

Buy Oppo USB Type-c cable

Buy Xiaomi USB Type-c cable

Buy Sony Xperia USB Type-c cable

Buy HTC USB Type-c cable

Buy LG USB Type-c cable

Buy OnePlus USB Type-c cable

Quick Charge 3.0 / Quick Charge 4.0
Create an account now, order before 3 p.m. and sell our high-quality cables to your customers tomorrow!
Read more