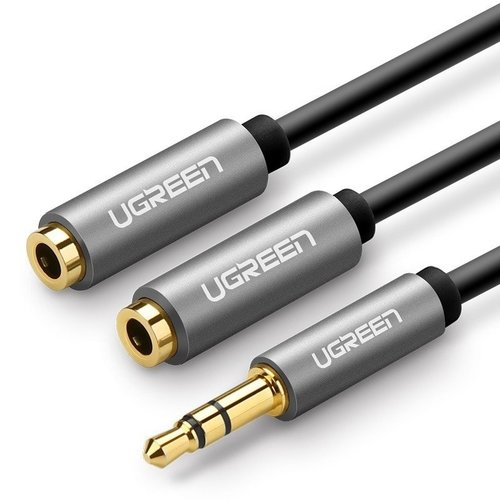 Adapters and splitters
You can buy audio splitters and adapters at Colorfone
Looking for a wholesale audio splitters and adapters? You can buy audio splitters and much more at Colorfone. As wholesale audio adapters we have a wide range of the brands Baseus and Ugreen. Our audio accessories wholesaler is located in Rotterdam and offers fast delivery and competitive prices. As a supplier and distributor of Baseus and Ugreen, we also offer dropshipping services to retailers and e-commerce companies. You can contact us to buy all your audio splitters and adapters and many more accessories for your telephone, workplace or car.
Audio Jack 3.5mm cables, splitters and adapters
With the rise of Low Energy and Low Latency Bluetooth 5.0 and the disappearance of the classic Audio Jack 3.5mm connection on most phones, a lot has changed in the field of audio cables. Fortunately, we also have the solution for this. We have a wide range of audio cables, splitters and adapters that ensure that all your devices continue to work properly.
For example, use UGreen's Audio adapters and splitters to connect classic headsets to the latest game consoles. Suitable for most consoles, including Sony PS5, Microsoft Xbox One, Nintendo Switch and many more.
We also have a number of adapters to connect your USB-C or Apple Lightning port with a classic Audio Jack 3.5mm cable. Make sure that you use a cable or adapter with a DAC chip for brands such as Apple and Samsung. These phones do not have the DAC chip built in and are therefore not compatible with all cables.
Read more