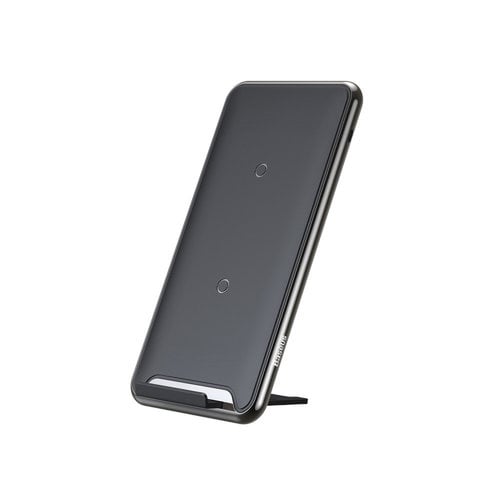 Wireless charging
Wholesale of wireless chargers
Charging cables that break, get tangled or you lose them. This is of course super annoying and we have all had this kind of situation at one time or another. With a wireless charger this is a thing of the past! You put your smartphone on the wireless charger and it automatically starts charging. Your smartphone must of course support wireless charging. All iPhones from iPhone 8, all Samsung S series and Note series smartphones support wireless charging. You can also use the wireless charger for your AirPods case.
Distributor of wireless chargers
Colorfone has a series of wireless chargers in its range. Wireless charging is becoming more and more suitable for more devices and the technology is getting faster and more refined every year. We try to offer the widest possible range of wireless chargers.
We have power banks that can charge wirelessly, wireless charging pads, wireless car holders, wireless pads for Apple Watch and Airpods. Check out all our different products with wireless charging function.
Read more