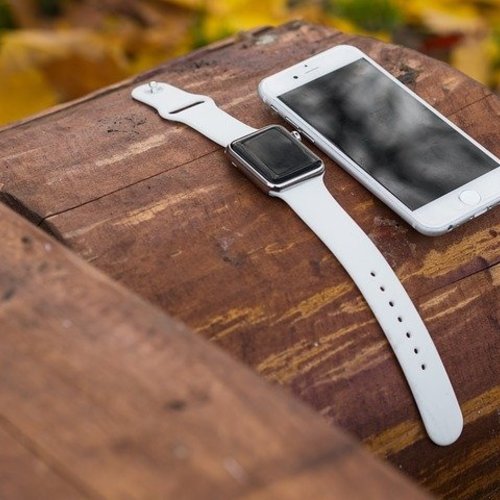 Apple Watch Band
Apple Watch bands and screen protectors
The Apple Watch is probably the most well-known wearable, having been playing an important role in the Apple HomeKit ecosystem for eight generations. All Apple Watches have a similar connection system and the bands are therefore also compatible with different models. A distinction is made between two sizes of watch cases. The wearable straps for the 38mm, 40mm and 41mm watch cases are compatible with each other and the straps for the 42mm, 44mm and 45mm watch cases are compatible.
When choosing a screen protector or anti-shock protective cover, the size of the watch case is decisive, we offer various products for the 40mm, 44mm, 41mm and 45mm watches.
Wholesale Apple Watch Accessories
The Apple Watch was first released to the market by Apple since 2014. The Apple Watch has a very luxurious, but simple design and uses the watchOS operating system. The Apple Watch is charged wirelessly by means of induction. The Apple Watch is available in aluminum, stainless steel, and titanium or ceramic. The Apple Watch is available in 4 different sizes. Apple Watch 3 series is available in 38 and 42 millimeters. Since the Apple Watch 4 series, the Apple Watches are available in 40 and 44 millimeters.
Apple Watch bands
We have many beautiful fashion bands in our range for the Apple Watch. The silicone bands for the Apple Watch come in beautiful colors and are also easy to clean. We usually also have the watch straps available in 2 different sizes.
The 'Milanese' bands give your Apple Watch a graceful and luxurious look. The straps are made of stainless steel and are available in different colors and sizes.
Buy the Apple Watch bands quickly and easily at Colorfone wholesaler and distributor!
Wholesale Band for Apple Watch
We always have various Bands in stock for the Apple Watch. For example, glass screen protectors from ATB Design for Apple Watch 38/40/42/44mm. From Devia we have many Apple Watch bands for the whole Apple Watch line. The 38/42mm watch bands are suitable for the 1/2/3 series and the 40/44mm bands are suitable for the Apple Watch 4/5/6 / SE. Devia watch straps all come in a nice retail packaging. You can buy Apple Watch bands and screen protectors from Colorfone.
Order today and receive the products quickly! Ordered on working days before 15:00, shipped the same day. You will often receive it at the office the next day!
Read more