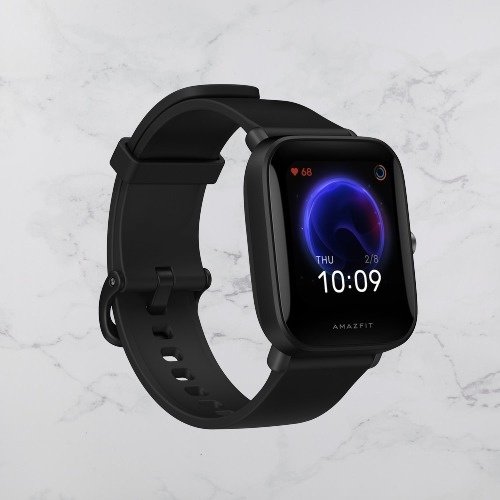 Smart watch
Wholesale Xiaomi Smartwatches
Founded in April 2010 and headquartered in Beijing, the Xiaomi Group is a Chinese multinational electronics company. Xiaomi develops and invests in smartphones, gaming accessories, laptops, smart home gadgets and more. Since then, Xiaomi has become the fourth largest mobile on-chip company in the world, behind Apple, Samsung and Huawei.
Some of the popular fitness trackers on the market are made by Xiaomi. The Mi Band wearables offer high-end features at an incredibly low cost. The Xiaomi Mi Band 5 is the latest in the wearable portfolio.
What are the smart functions of a Xiaomi Smartwatch?
The Xiaomi Smartwatch can receive notifications from your smartphone. Manage your music and even control your camera, all packed into a slim smartwatch! The Xiaomi Smartwatch is a very compact yet powerful smartwatch.
The Xiaomi Smartwatch is also ideal for athletes to use as a fitness tracker. Athletes can easily measure their sports performance with the Xiaomi Smartwatch. The smartwatch collects data to show in a report how many calories you have burned, your heart rate and how much distance you have covered. The Xiaomi Smartwatch is even waterproof, so you can even wear it while swimming or when you take a shower!
Xiaomi Smartwatch beneficial for your health!
Many Xiaomi smartwatches offer good health and fitness trackers. Some smartwatches have advanced monitoring features to control the body. The intelligent device records the 24-7 data that the doctor will use to provide you with the right care. Stress is another important aspect that the smartwatch will follow. If you are used to chronic stress, it will help you recognize when you are under stress. It can also help fight insomnia and other signs of ongoing stress to get a chance to act before it causes complications. In addition, Smartwatches can also provide calorie counts for the workout. You can indeed see how many calories you consume during the day.
Read more