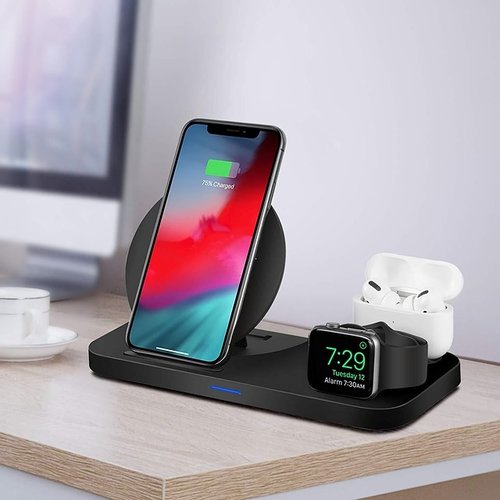 Smartwatch Chargers
Wholesale in Smartwatch chargers
You can charge the Apple Watch very easily and quickly. The Apple Watch chargers are magnetic and connect to the bottom of the Apple Watch by means of a magnet. The Apple Watch can often be fully charged within 2.5 hours and a fully charged Apple Watch can last for about 18 hours. The Apple Watch does not work with any charger.
Apple Watch Chargers
Colorfone offers several wireless chargers to charge multiple devices at the same time. These chargers also support Apple Watch charging. Wirelessly charge your Apple Watch, Airpods and Apple iPhone with the charging dock. Our Apple Watch chargers are included with a cable!
Wholesaler and distributor of Apple Watch chargers
Are you looking for an Apple Watch charger supplier? Colorfone offers Apple Watch chargers and if you order before 3 p.m., we will ship the same day.
Read more