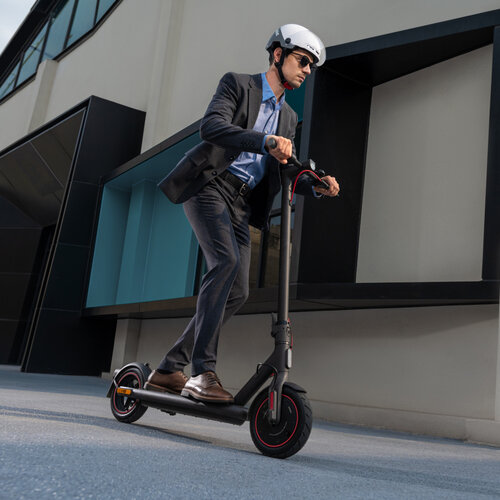 e Scooter
Wholesale Electric Scooter
Looking for a reliable and stylish electric scooter? Look no further than the Xiaomi scooter! With its advanced technology, impressive performance and trendy design, the Xiaomi scooter is the perfect choice for both urban transport and leisure trips.
The Xiaomi scooter is equipped with a powerful electric motor that ensures a smooth and silent ride. With its impressive acceleration and top speed, you can effortlessly maneuver through traffic and get to your destination quickly. Whether you commute to work, run errands or just explore the city, the Xiaomi scooter gives you the speed and maneuverability you need.
Not only does the Xiaomi scooter perform at a high level, but it is also equipped with smart functions that make your ride even more comfortable. With a built-in LCD display you can easily check your speed, battery level and distance traveled. In addition, you can lock the scooter via a handy smartphone app, view your driving statistics and even receive firmware updates.
Safety is paramount at Xiaomi, which is why the scooter is equipped with high-quality brakes, lighting and an advanced braking system. Whether you have to stop for a sudden obstacle or drive at night, you can rely on the reliability of the Xiaomi scooter.
With its foldable design, the Xiaomi scooter is also extremely practical. You can easily fold it and take it with you on public transport, in your car or even in your office. This makes it ideal for people who want flexibility on the go.
As icing on the cake, the Xiaomi scooter is also environmentally friendly. By choosing an electric scooter you reduce your ecological footprint and contribute to a cleaner and more sustainable world.
In short, the Xiaomi scooter is the perfect mix of performance, style and ease of use. Whether you are looking for an efficient means of transport for your daily commute or just want to enjoy pleasant rides through the city, the Xiaomi scooter has everything you need. Discover the exciting world of electric driving with Xiaomi today!
Read more