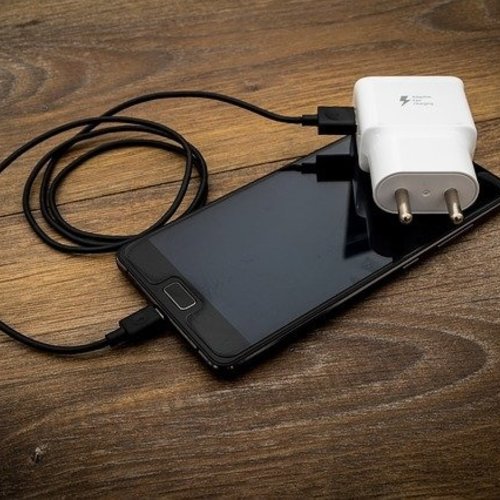 Buy cables & chargers
You can buy telephone cables and chargers at Colorfone
We are a telephone cable wholesaler with a wide range. We have cables and chargers for different phones. Whether you need it for a new Apple iPhone, an Android device or another device. We have it.
Apple Lightning and USB Type-C cables
Today there are only a few types of cables that are really important. We have a wide range of Apple Lightning cables for all Apple iPhones and iPads. We also have USB Type C cables for Android devices and the latest iPhones. USB-C cables are suitable for many devices, including earbuds and headsets. All our cables are available in different sizes, we have cables of 0.25, 0.5, 1, 2 and even 3 meters.
Audio Jack 3.5mm cables, splitters and adapters
With the rise of Low Energy and Low Latency Bluetooth 5.0 and the disappearance of the classic Audio Jack 3.5mm connection on most phones, a lot has changed in the field of audio cables. Fortunately, we also have the solution for this. We have a wide range of audio cables, splitters and adapters that ensure that all your devices continue to work properly.
For example, use UGreen's Audio adapters and splitters to connect classic headsets to the latest game consoles. Suitable for most consoles, including Sony PS5, Microsoft Xbox One, Nintendo Switch and many more.
We also have a number of adapters to connect your USB-C or Apple Lightning port with a classic Audio Jack 3.5mm cable. Make sure that you use a cable or adapter with a DAC chip for brands such as Apple and Samsung. These phones do not have the DAC chip built in and are therefore not compatible with all cables.
power banks
We have a large number of power banks and power stations from Baseus, Choetech and Oubo, among others. With these devices you always have power, even on vacation or during long journeys. View our range of classic power banks, solar power banks, but also MagSafe suitable power banks.
Chargers
Each device has its own power connection. Today, however, many devices are compatible on the same chargers. We have a wide range of chargers that are universally suitable for brands such as Apple, Samsung, Huawei, OnePlus, Google and HTC. For your convenience, our chargers are sorted by type and technology. For example, view all GaN technology chargers, these are often also suitable for laptops and higher wattages. Or sort by type of connection. We make a distinction between USB type C and the original USB A connections. We also have a large number of car chargers and wireless chargers that are suitable for Qi Charging and/or MagSafe.
Read more