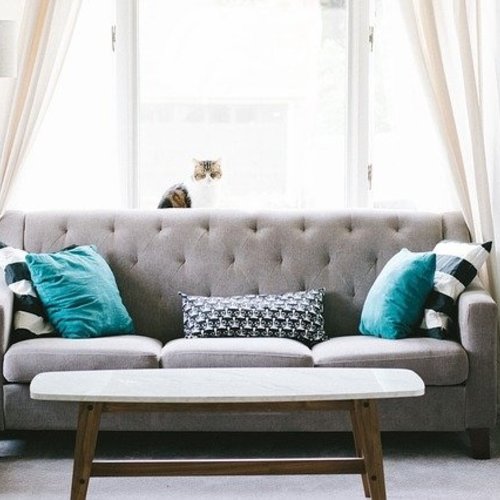 Appliances
Extensive range of household appliances at our wholesale
Welcome to the source for high-quality home appliances in bulk! As a wholesaler, we understand that modern households are looking for convenience, efficiency and comfort. That is why we offer an extensive range of household appliances, including air fryers, robot vacuum cleaners and fans. Read on to discover why we are your ideal partner for purchasing these essential devices.
Our Home Appliances: The Future of Convenience: In a world that is constantly evolving, it is vital to offer home appliances that meet the needs of modern consumers. Our range includes innovative appliances such as air fryers that make healthy cooking easier, robot vacuum cleaners that keep your floors immaculate and fans that provide cooling and comfort.
Variety and Choice: We understand that households are unique and have different needs. That is why we offer a varied range of household appliances. Whether your customers are looking for a compact air fryer for a small household, a powerful robot vacuum cleaner for daily cleaning or a stylish fan for cooling, they will find the perfect solution with us.
Quality and Reliability: We stand for quality and reliability in every product we offer. Our home appliances are manufactured to the highest standards and undergo rigorous quality checks to ensure they meet your customers' expectations. You can rest assured that you are offering top quality products that guarantee durability and performance.
Price Competitive and Profitable: Our goal is to provide you with affordable options without sacrificing quality. We offer competitive prices for our home appliances, so you can maintain your profit margins while offering your customers high-quality products that meet their expectations.
Seamless Ordering Process and Fast Delivery: We understand that your time is valuable and we strive for a seamless ordering process. With a user-friendly ordering interface, you can quickly and easily place your order and replenish your stock. Our fast delivery options ensure that you receive your products on time and without any hassle.
Partner for Household Innovation Offer your customers the latest innovations in the field of household appliances by purchasing from our wholesaler. Our air fryers, robot vacuum cleaners and fans will not only meet their needs, but also improve their daily routines. Contact us today and find out how we can enhance your purchasing experience and enrich your assortment with state-of-the-art home appliances.
Read more