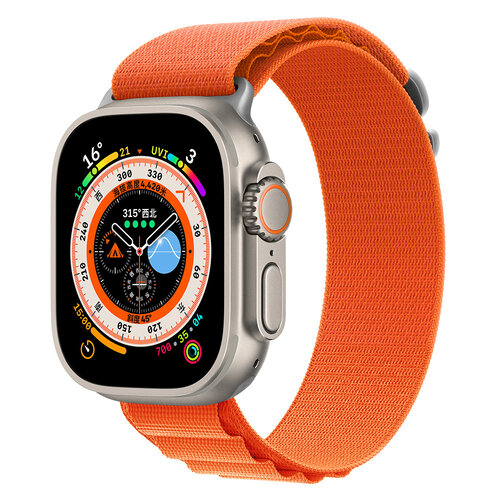 Apple Watch Ultra Band 49mm
Wholesale Apple Watch Ultra Watch Bands
Looking for a reliable B2B supplier of Apple Watch Ultra watch straps? You've come to the right place! We are the specialist in high-quality watch straps for the Apple Watch Ultra.
The Apple Watch Ultra is an advanced and stylish smartwatch model from Apple. It offers a range of features and capabilities, including advanced health and fitness features, smart notifications, music streaming, and much more. With its sleek design and high-quality materials, the Apple Watch Ultra is a favorite among smartwatch enthusiasts.
At our B2B supplier you will find an extensive range of watch straps specially designed for the Apple Watch Ultra. Our straps come in a variety of styles, colors and materials, including premium leather, stainless steel, silicone and nylon. Whether you are looking for a formal look, a sporty look or a trendy design, we have the perfect watch straps to suit your style and needs.
As a reliable B2B supplier, we guarantee the quality and durability of our Apple Watch Ultra watch straps. We work with reputable manufacturers and follow strict quality controls to ensure our straps meet the highest standards.
Our expert team is ready to advise and guide you in choosing the right watch straps for your customers. We offer affordable prices, fast delivery and excellent customer service.
Invest in the versatility and style of the Apple Watch Ultra with our premium watch bands. Visit our website today and discover the wide range of Apple Watch Ultra watch straps that we offer.
Become a leading provider of Apple Watch Ultra watch bands with our B2B supplier services. Order now and provide your customers with the perfect watch straps for their Apple Watch Ultra!
Read more