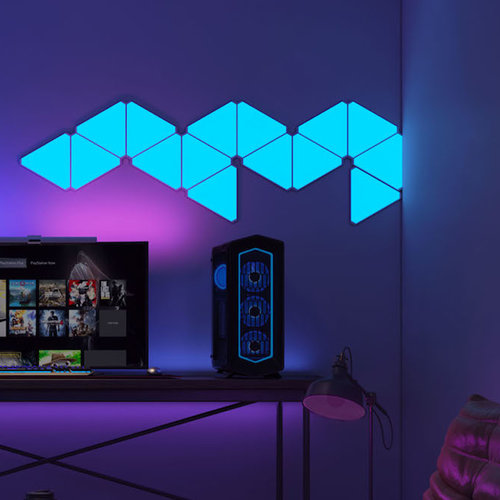 Smart Lighting
Wholesale in Smart Lighting
Discover the world of smart lighting and immerse yourself in home automation! Impress your customers with the best smart bulbs.
The major developments in Smart Home in the field of connectivity have brought a number of brands to the fore. In the future you can expect that all smart lighting will be built on the Matter protocol. This ensures that all your devices at home work together without the need for a Hub! Our range is carefully composed with a view to compatibility and the most recent developments.
What is a smart bulb?
For those who are not yet familiar with these products: smart lamps are LED lamps that can be fully automated and operated via your home network. Think of a Smart Speaker, Voice Assistant or automation system such as those from Homey, Apple HomeKit or Google Home.
The lamps can then be set on time schedules, set to light intensity and shades, but also respond to, for example, motion sensors. The possibilities are endless, but common scenarios are as security, as a night light or linen closet lighting. It is also used to control all lighting in the house from the comfort of your sofa.
If you do switch to LED lighting, do it right with the future-proof lighting from Yeelight. The LED lamps, strips and wall panels will all be compatible with Matter. This way you have the right to optimize sufficient Thread connections on your home network. Read more about Thread and Matter in this blog!
Wholesale and distributor of Smart home lighting
Smart lighting is often the start of a Smart Home! The demand for Smart home lighting is growing and we will therefore offer the best options! Add Smart Lighting and we will provide you with all the information.
Read more