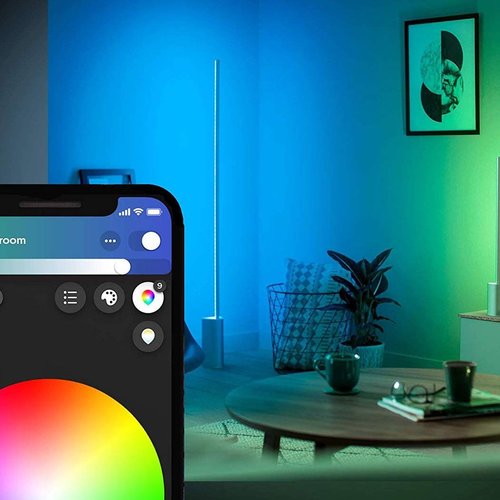 Lamp and Light
Wholesale Smart Home Lighting
Discover the world of smart lighting and immerse yourself in home automation! Impress your customers with the best smart bulbs of 2021!
On our website you will also find many products that are compatible with the most famous voice assistants. In recent years we have seen an increase in the demand for smart bulbs and lamps.
What is a smart bulb?
For those who are not yet familiar with these products: smart lamps are LED lamps that connect to the internet home network. The intensity of the light can then be easily adjusted with the mobile phone. These lamps, together with the smart sockets, represent the most demanded products under the IoT (internet of things). They easily connect to the internet connection via WIFI, Bluetooth, ZigBee or via their own connection from a home automation system. Thanks to smart lamps and light bulbs you can improve the lighting of your home and reduce your consumption. For example, you can schedule the lights in your living room to turn off before you go to sleep. You can choose different color tones, the intensity of the light, or turn the light on/off according to your position.
Each model has its own different characteristics, consult our catalog to enrich your inventory. Home automation is within everyone's reach. Don't be left behind!
Wholesale and distributor of Smart home lighting
Smart home lighting is often the beginning of a step to start your smart home! The demand for Smart home lighting is growing and we will therefore offer the best options! Add the smart home lighting to your catalog and order it before 3 p.m. and we will ship it the same day!
Read more