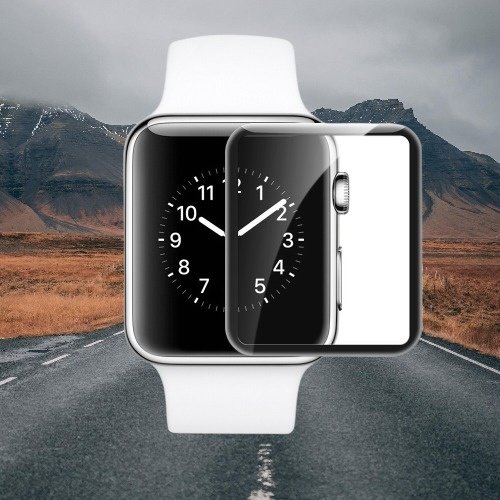 Apple Watch Screen Protectors
Apple Watch bands and screen protectors
The Apple Watch is probably the most famous wearable, for eight generations these smart watches have become an important part of the Apple HomeKit ecosystem. All Apple Watches have a similar connection system and the straps are therefore also compatible with different models. A distinction is made between two sizes of watch cases. The wearable straps for the 38mm, 40mm and 41mm watch cases are compatible with each other and the straps for the 42mm, 44mm and 45mm watch cases are compatible.
When choosing a screen protector or anti-shock protective cover, the size of the watch case is decisive, we offer various products belonging to the 40mm, 44mm, 41mm and 45mm watches.
Wholesale screen protectors for Apple Watch
Apple introduced the revolutionary Apple Watch in 2014. Apple uses an Ion-X glass for its aluminum Apple Watches, this material is very good against falls, but scratches a bit faster. For the more expensive versions, stainless steel and ceramic, Apple uses sapphire glass for its Apple Watches. Sapphire glass is harder and less susceptible to scratching, but it is more susceptible to breakage. This material is also a bit more expensive, which is why Apple only uses it for its more expensive Apple Watches.
Apple Watch Screen protector against scratches and drops
Of course you wear your Apple Watch every day and of course you also use the amazing functions at any time. When you go to work, do some sports or when you meet up with your friends/family. Therefore, protect your durable Apple Watch against scratches or falls with an Apple Watch screen protector! Colorfone offers screen protector for Apple Watch 38mm, 40mm, 42mm and even Apple Watch 44mm.
Wholesaler and distributor of Apple Watch Screen Protectors
Are you looking for an Apple Watch screen protector provider? Colorfone offers Apple Watch screen protectors and if you order before 3 p.m., we will ship the same day.
Read more