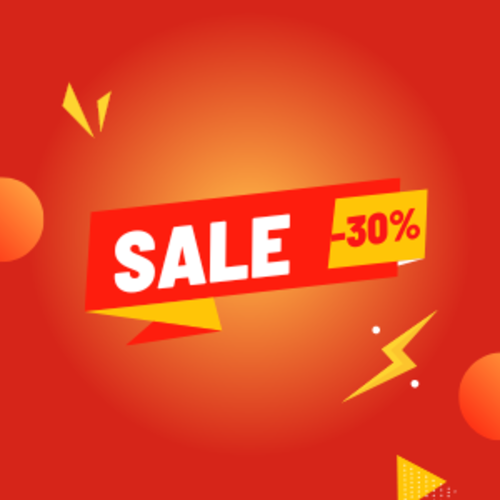 Sale 30% off
Super Sale and Deals in our wholesale webshop. Sale is also valid on dropshipping.
Looking for incredible deals on personal protective equipment? Then our wholesaler is the right place for you! We are currently running an exciting sale on a wide range of high quality personal protective equipment.
Whether you are looking for medical masks, FFP2 masks, nitrile gloves, goggles or corona self-testers, you will find them all at unbeatable prices in our sale. Take advantage of great discounts on essential products that ensure your safety and protection.
Our wholesaler strives to make high-quality personal protective equipment affordable and accessible to everyone. We work with reputable manufacturers to deliver top quality products that comply with applicable standards and guidelines.
Whether you are a company, institution or organization, this sale offers you the perfect opportunity to replenish your stock at discounted prices. Make sure you have sufficient stock of the necessary protective equipment to create a safe environment for your employees, customers and guests.
Don't wait too long, because our sale on personal protective equipment is only temporary. Grab your chance now to take advantage of great discounts and invest in the security of your organization.
At our wholesaler you can count on quality, reliability and excellent customer service. Our experienced team is ready to help you make the right choices and to answer all your questions.
Don't miss this opportunity and visit our website today to take advantage of the sale on personal protective equipment. Protect yourself, your employees and your community at unbeatable prices!
Buying large batches? Please contact us directly.
Read more