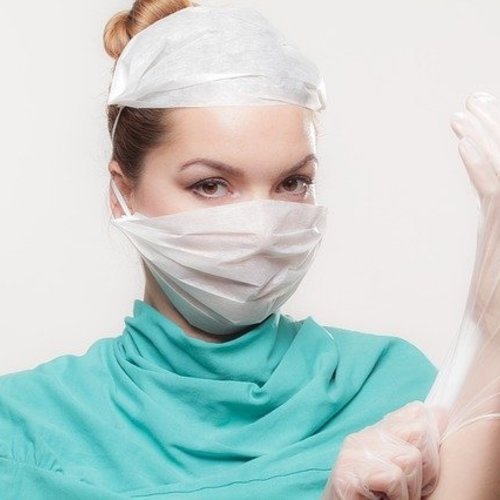 Healthcare
Wholesaler and distributor for healthcare products: up to 50% discount!
Call us at +31 (10) 4298180 / +31 (0) 6 50222058 to get discounts!
Colorfone is a medical product provider based in the Netherlands. With a wide range of professional healthcare / medical products, we cater to customers across Europe. By choosing Colorfone you can choose from various medical products including face masks, shields and goggles, face shields, gloves, disinfectants, safety glasses and test kits to diagnose Covid-19 infection. We also supply various types of masks such as surgical masks, masks with CE certificate and also IIR masks, KN95 masks, FFP2 masks and FFP3 masks.
In our catalog you will also find the oximeter, also known as a pulse oximeter or oximeter, that is a medical device that allows you to measure the oxygen saturation in the blood. We also have syringes and thermometers to measure temperature via the ear or forehead.
Would you like to know more? Contact us now.
Our clients come from different sectors such as hospitality, the beauty industry, hospitals, institutions, public transport and other companies.
To see the prices just register with a valid VAT number.
Do you have any other questions? Do not hesitate to call us, we are always happy to have a chat with our customers!
Colorfone, your wholesale supplier.
 

Tips:

Wearing a face shield is considered an effective additional layer of protection in addition to face masks. The visors have proved useful especially for those who have chosen to travel by plane or train. Additionally, research has shown that most people don't wash their hands for more than five seconds. In fact, Colforfone recommends that you always carry a hand sanitizer gel with you . We remind you that the hand sanitizer gel is not harmful to the skin.

If you can't wash your hands regularly, it's also advisable to wear disposable gloves.

Visors and safety glasses are smart hygienic measures against the crown. A protective mask or goggles will help prevent the further spread of infectious diseases such as COVID-19.
Keyword:
Wholesaler, distributor, supplier, face masks, face masks, surgical masks, ffp2 masks, mask wholesaler, medical products, mask distributor, covid test kit,, masks, mouth masks, face shields, wholesaler of medical products.

Hygienic products for catering, aesthetics, logistics.

Face masks for hairdressers, delivery staff, beauty salons, restaurant staff.

Mouth masks for public transport, masks for school and education.

Corona, COVID-19, at 1.5 meters.

Buy FFP2, FFP3 medicinal mask. "amazon forehead thermometer" "best forehead thermometer" "braun forehead thermometer" "pharmacy forehead thermometer" "infrared thermometer" "infrared forehead thermometer" "digital thermometer"
Read more