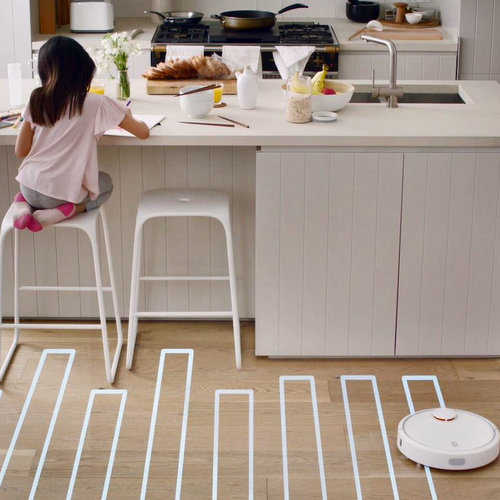 Housekeeping
Smart housekeeping
The growth of the industry is driven by the success of smart homes. The modern transformation of family life is underway with increasingly popular technology including robotic vacuum cleaners. Furthermore, evolving habits and busy timetables have made customers opt for easier ways to clean and clean at home.
The smart and hygiene market worldwide in 2019 was estimated at USD 2,63 billion, with CAGR of 15,7 per cent projected to hit USD 5,91 billion by 2025, in the 2019-2025 timeframe. The rising demand for home user robotics and the investments in R&D for help in different household applications of personal service robots are some of the main drivers of the development of the smart homes cleaning and hygiene industry during the forecast timeframe.
Purchase Smart Vacuum cleaners
Are you interested in smart vacuum cleaners to surprise your customers? In our webshop, you can find the new and High-quality Dreame D9, a smart robot vacuum cleaner with the mop function. The new smart cleaner can be used with your phone and allows you to schedule it when you are not at home and allows you to select certain areas to clean. Interested? Contact Colorfone Team to have a price quotation or register to see prices. 
Are you interested in Cordless vacuum cleaners as well? We have the new and cheap Roidmi S1E. This light vacuum cleaner is easy to use and carry around your house. 
Do you want to learn more about smart vacuum cleaners?
Colorfone is always at your disposal to provide you with all the info needed. 
Read more