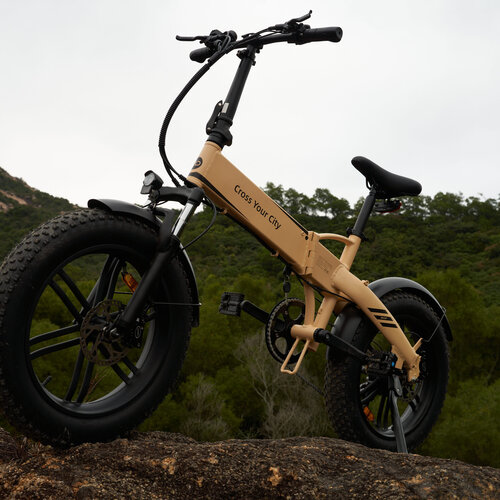 eBike
Wholesale e-Bike
Looking for the ultimate electric bike experience? Look no further than our high-quality e-bikes! Whether you want to enjoy an effortless commute, leisurely weekend getaways or simply enjoy the freedom of cycling, our e-bikes offer the perfect combination of technology, comfort and durability.
Our e-bikes are equipped with advanced electric motors that provide pedal assistance when you need it. With a simple push of a button you can enjoy a smooth and powerful ride, even on hilly terrain. No more fatigue or toil while cycling, our e-bikes take your cycling experience to the next level.
The comfort of our e-bikes is unparalleled. Thanks to high-quality suspension systems and ergonomic designs, you can enjoy a smooth and stable ride, even on uneven roads. Whether you're covering long distances or just doing your daily errands, our e-bikes provide a comfortable and relaxed experience.
With our e-bikes you don't have to worry about the range. Our models are equipped with powerful and long-lasting batteries that offer you an impressive range. You can go on long journeys without any problems and easily charge the battery when needed. With our smart battery technology you always get a reliable and consistent performance.
Safety is our top priority. Our e-bikes are equipped with high-quality brakes, bright lighting and advanced safety features. Whether you ride in heavy city traffic or ride at night, you can rely on the reliability and safety of our e-bikes.
Moreover, our e-bikes are also environmentally friendly. By choosing an electric bicycle, you reduce your CO2 emissions and contribute to a greener and cleaner world. With our e-bikes you can enjoy the convenience of electric cycling and at the same time reduce your ecological footprint.
In short, our e-bikes offer the perfect combination of comfort, technology and durability. Experience the freedom and pleasure of effortless cycling and discover the benefits of electric cycling today. View our range and choose the e-bike that suits you. Get ready for a great cycling experience!
Read more