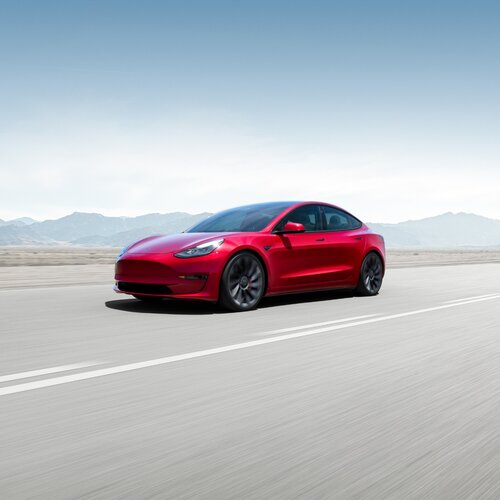 Tesla Model 3
Tesla Model 3 Accessories
Looking for a handy car phone holder for your Tesla Model 3? Discover our high-quality phone holders, specially designed for perfect integration in your Tesla Model 3. With our car phone holder you can safely and easily keep your phone within reach while driving.
Our Tesla Model 3 car phone holders are designed with functionality and safety in mind. They are specifically designed to fit perfectly into the interior of the Tesla Model 3 and are compatible with different phone sizes. Our phone holders provide a firm grip on your phone and keep it securely in place, even during bumpy rides.
With a car phone holder in your Tesla Model 3 you can enjoy useful functions such as hands-free calling, GPS navigation and music playback, without having to hold your phone. This ensures a safe and focused driving experience, while still allowing you to access your phone's functions.
Our phone holders are easy to install and use. They attach to the vent or dashboard of your Tesla Model 3 and offer an adjustable viewing angle, so you always have the best view of your phone screen.
As a wholesaler, we strive for quality and reliability. Our Tesla Model 3 car phone holders are made of durable materials that last and withstand everyday use. We work with reputable manufacturers to ensure that our phone holders meet the highest standards of quality and performance.
Don't wait any longer and make your driving experience in your Tesla Model 3 even more comfortable and safe with our car phone holder. Discover our range, place your order and enjoy the convenience and functionality of a specially designed phone holder for your Tesla Model 3. Drive safely and organised, while always staying connected!
Read more