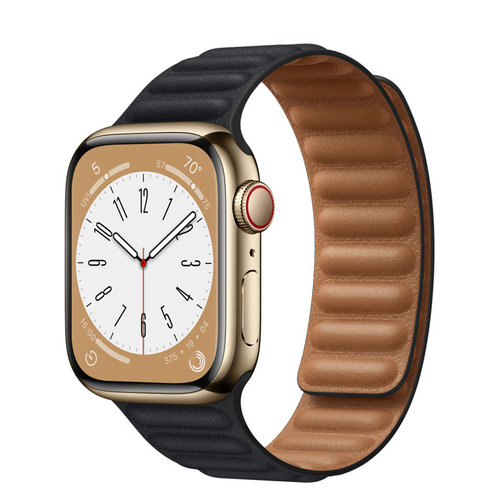 Apple Watch Band 45mm
Upgrade Your Style with Apple Watch Fashion Watch Straps!
Hey watch fanatics, looking for a new way to take your Apple Watch to the next level? Look no further! We've got just what you need - Apple Watch Fashion watch bands that give your wrist an instant style boost. Read on to discover why our wholesale is your go-to place for scoring these must-have accessories.
Apple Watch Fashion: Style Meets Functionality: We understand that you not only wear a watch to keep track of time, but also to show your personal style. Our Apple Watch Fashion watch bands are designed to do just that! Choose from a range of colours, patterns and materials to adapt your look to any occasion.
Mix and Match for Your Vibe: Whether you're going for a formal look, a sporty look or just casual chic, our watch straps have got you covered. Mix and match with your outfits, match your mood and let your style shine. Add a touch of personality to your Apple Watch and get compliments wherever you go.
Quality First: Your Watch Deserves The Best: Of course it's not all about style; quality is just as important. Our Apple Watch Fashion watch bands are made of high-quality materials that are both durable and comfortable. Your watch deserves only the best, and that's exactly what we offer.
Easy Upgrade, Budget Friendly: Why buy a completely new watch when you can create a fresh look with a simple strap change? Our watch straps are affordable and give your Apple Watch a completely different look. You can have as many straps as you want without breaking the bank.
Super Easy Ordering and Fast Delivery: We know you can't wait to pimp your watch. That is why we have made our ordering process as simple as possible. Choose your favorite watch straps, place the order and before you know it, your new style will be on your wrist.
Final Touch: Do Your Thing with Apple Watch Fashion! Turn your Apple Watch into a fashion statement with our awesome watch bands. Whether you're a trendsetter or classic stylish, our wholesale has something for everyone. What are you waiting for? Make a statement with your watch and discover how our Apple Watch Fashion watch straps take your style to new heights today!
Read more