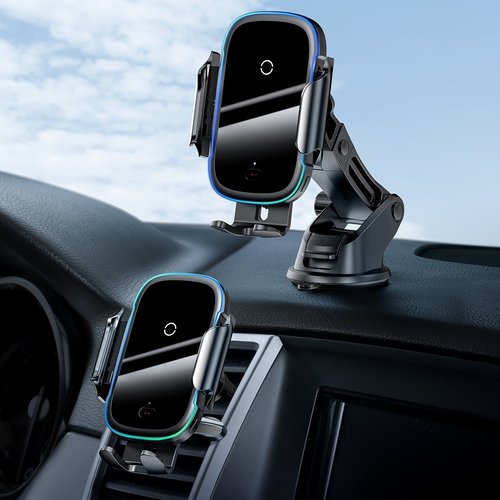 Wireless Car Chargers
You buy Baseus, Ugreen and Choetech phone holders at Colorfone
Looking for wholesale phone holders? You can buy wireless chargers and many more phone holders at Colorfone. As a wholesaler of telephone accessories, we have a wide range of telephone holders from well-known brands such as Baseus, Ugreen and Choetech. Our wholesale phone holders are located in Rotterdam and offer fast delivery and competitive prices. As a supplier of phone holders, we also offer dropshipping service to retailers and e-commerce companies. You can contact us for purchasing all your wireless chargers and many more accessories for the car.
Wholesaler of wireless car chargers
Quickly charging your smartphone in the car has become a habit for many people. It can often be a struggle with your car mount and cable to set it up properly. With the wireless car charger offered by Colorfone, you don't have to worry about this. You can easily throw your smartphone into the wireless car charger and it will start charging immediately. The wireless car chargers flaps attach themselves by means of gravity, infrared detection or a handy button. In addition, all car phone chargers have a very luxurious look, which can add value to your car.
Read more