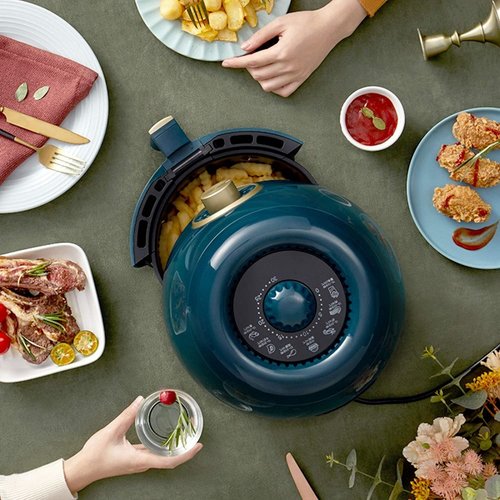 Air fryers
We are excited to bring you the latest and most advanced technology in healthy frying. As a wholesaler, we supply high-quality Xiaomi Air Fryers that will delight your customers with their innovative features and unparalleled performance. Read on to discover more about our wholesale business and why our Xiaomi Air Fryers are a must-have product for any kitchen.
Why Choose Our Wholesale?
High-quality Xiaomi Air Fryers: We are committed to providing only the best quality products to our customers. Our Xiaomi Air Fryers are manufactured using advanced technologies and materials, making them durable and reliable for long-term use.

Healthy Frying: With our Xiaomi Air Fryers, your customers can enjoy their favorite fried dishes guilt-free. Thanks to the use of hot air technology, they can prepare deliciously crispy and tasty meals with less oil, resulting in healthier eating habits.

Energy Efficiency: Our Xiaomi Air Fryers are designed with energy conservation in mind. They use less energy than traditional fryers, which not only saves costs, but is also good for the environment.

Versatility: In addition to frying, our Xiaomi Air Fryers can also grill, bake and roast, making them a versatile addition to any kitchen. Your customers can expand their culinary skills and prepare a wide variety of dishes with one device.

Popular Xiaomi Brand Name: Xiaomi is known for its innovative technology and reliable products. As a wholesaler, we offer Xiaomi Air Fryers, which will generate trust and awareness among your customers.
Our assortment:
Xiaomi Air Fryers in Various Capacities: Discover our range of Xiaomi Air Fryers in different capacities to meet the needs of every household size.

Smart Functionality: Some of our Xiaomi Air Fryers are equipped with smart functions, making them controllable via smartphone apps and voice assistants for ultimate convenience.

Modern Design: Our Xiaomi Air Fryers have a contemporary and stylish design that blends seamlessly into any kitchen, making them both functional and aesthetically pleasing.
As a wholesaler for Xiaomi Air Fryers, we offer high-quality, healthy and energy-efficient fryers that your customers will appreciate. Add this innovative product to your range and meet the growing demand for healthy cooking and frying. Contact us today and find out how our Xiaomi Air Fryers can take your business to the next level and continue to inspire customers with healthy and delicious food.
Read more