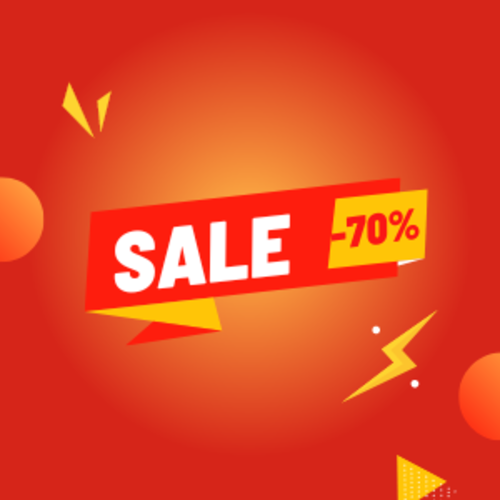 Sale 70% off
Wholesale SALE!
The opportunity where big shopping and impressive savings go hand in hand. Our warehouse is bursting at the seams due to our immense inventory clearance, and we invite you to take advantage of the unbeatable wholesale prices we have to offer.
Imagine rows and rows of shelves filled with a plethora of high-quality products ranging from electronics to home goods and more. Our wholesale warehouse sales are a paradise for entrepreneurs, retailers and anyone looking for a great deal. Whether you're a business owner looking to replenish stock, a merchant looking to diversify their product range, or just someone who wants to shop smart, you'll find what you're looking for here.
Our large stock clearance allows us to offer you an extensive selection of products at prices you won't find anywhere else. Whether it's seasonal overstock, stock lots or end-of-the-line products, we'll make sure you benefit from unbeatable discounts. Our goal is not only to provide exceptional value, but also to find a sustainable solution for products that might otherwise go to waste.
So what are you waiting for? Make the most of your shopping experience and visit our wholesale warehouse sales. With our large stock clearance and amazing wholesale prices, shopping becomes not only beneficial but also an exciting adventure. Be quick, because these offers won't last long. Take the opportunity to save, replenish your stock and take your shop or business to new heights with our quality products at unbeatable prices.
Read more