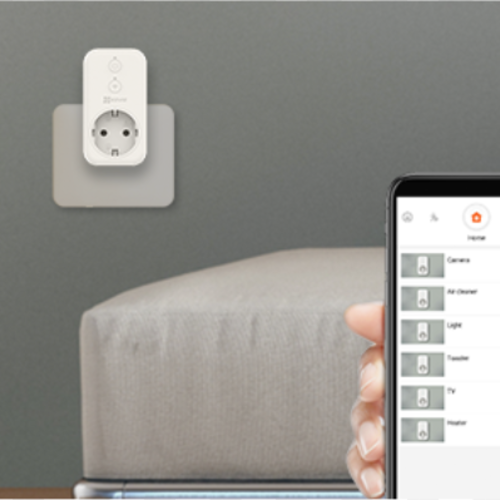 Controls & Adapters
Smart plug and smart sockets with Wi-Fi are very cool items that should be discussed in depth!
These technical devices can be fully controlled remotely by our smartphone and will potentially change our lives and save us money. These goods, along with Wi-Fi smart slippers, are growing in popularity and have boomed in the past year. Certainly due to the rise of smart speakers such as Amazon Echo and Google Home, with which these devices have a synergistic collaboration.
What is a smart plug?
Smart plugs or smart sockets are small items that are easy to use with almost all plug-in devices. You just need to download a mobile app and connect the device to your home Wi-Fi. After that, any device connected to the smart plug with a smartphone app can be turned on/off remotely.
You can also organize and schedule when you need to turn off/on your devices with hands-free voice control. This helps reduce energy bills!! Smart plugs stand out because they can power "normal" gadgets and easily bridge the gap between old and new.
At Colorfone you can buy smart plugs at affordable prices.
Read more