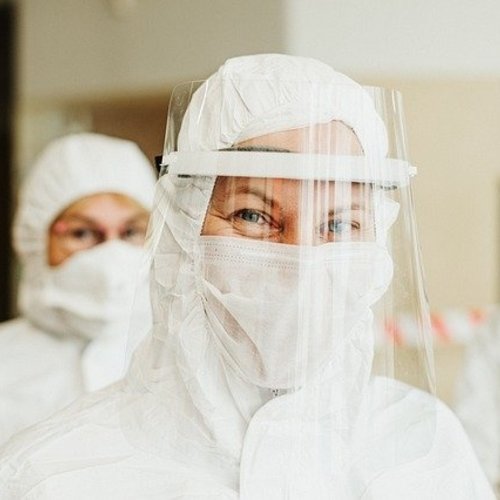 Face shields via wholesale dropshipping supplier
Wholesale Face Screens
Call us for the discount on +31 (10) 4298180 / +31 (0) 6 50222058 or send a message to [email protected]!
Face Screens via Colorfone are medically certified face screens. These can be used by the trader or the consumer. For example, Medical Face Screens are widely used, for example, by dentists and behind the counter. The face shields from our dropshipping wholesaler have an adjustable strap and fit nicely on the head this way. A medical splash mask covers a large part of the face from splashes and virus particles. The splash mask can be combined with a mouth mask.
Buy face protection from Dutch wholesale dropshipping:
Dr. BanBao medical visor
Medical visor MZ-2
Buy wholesale dropship visor
A splash mask, face shield, face shield or face mask is a clear screen that protects the head from splash particles. Face Shields from Colorfone, your dropshipping distributor, are doctor-certified face shields specially developed as a protective agent against Covid-19. Medical face shields are widely used by healthcare professionals, dentists and shop clerks. Our visors have an adjustable strap for a comfortable fit. Order a box with face shields from Colorfone now; your dropshipping provider in the Netherlands.
Combine a mouth mask with a medical spray mask
A medical splash mask mainly protects the face from splashes and ensures that virus particles do not reach the face from the front. A splash mask does not completely cover. Depending on the type of work, it may be advisable to combine a mouth mask with a medical spray mask. For example, we advise healthcare professionals and dentists to always combine a mouth mask with a medical face shield. It may also be advisable in shops where it is crowded. And finally the places where you are close to the customer, like a barber shop.
At Colorfone you buy good quality medical face shields at a competitive price. Our dropshipping wholesaler supplies a lot to health authorities and retailers. Log in now and view our prices!
Read more