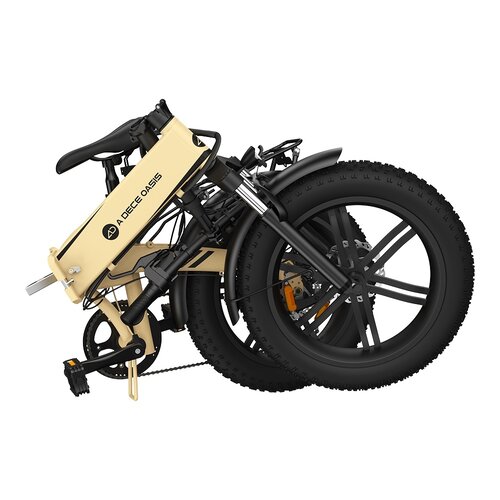 Electric Folding Bike
ADO Electric Folding Bike/FatBike
Looking for a reliable wholesaler for electric folding bikes and FatBikes? At our wholesaler you will find an extensive range of high-quality electric folding bicycles that perfectly suit the needs of your customers. Whether for urban commuting, weekend getaways or just easy transport, our electric folding bikes offer the perfect combination of mobility, functionality and ease of use.
As a wholesaler, we offer a diverse selection of electric folding bikes, carefully selected based on quality, reliability and performance. Our folding bikes are equipped with powerful electric motors and advanced battery technology, allowing you to pedal effortlessly and enjoy a smooth and energy-efficient ride.
The compact and foldable design of our electric folding bikes makes them ideal for people who want flexibility on the go. You can easily fold them up and take them with you on public transport, in the trunk of your car or even in your office. This makes our folding bikes perfect for commuters and travelers who need a convenient and space-saving transport solution.
With our electric folding bikes you can enjoy the benefits of electric cycling, such as increased speed and pedal assistance, while still having the freedom to fold the bike and go anywhere. With adjustable seating positions and ergonomic handles, our folding bikes also provide comfort during longer rides.
Our wholesaler is committed to providing high-quality electric folding bikes that meet the needs and expectations of your customers. We work with renowned manufacturers to ensure that our folding bikes meet the highest standards of quality and durability.
Don't wait any longer and use our wholesaler for electric folding bikes and FatBikes. Discover our range, place your order and benefit from the advantages of working with a reliable wholesaler specialized in electric mobility. Offer your customers the best electric folding bikes on the market and stimulate sustainable mobility!
Read more