Posted on
By Francesca Celano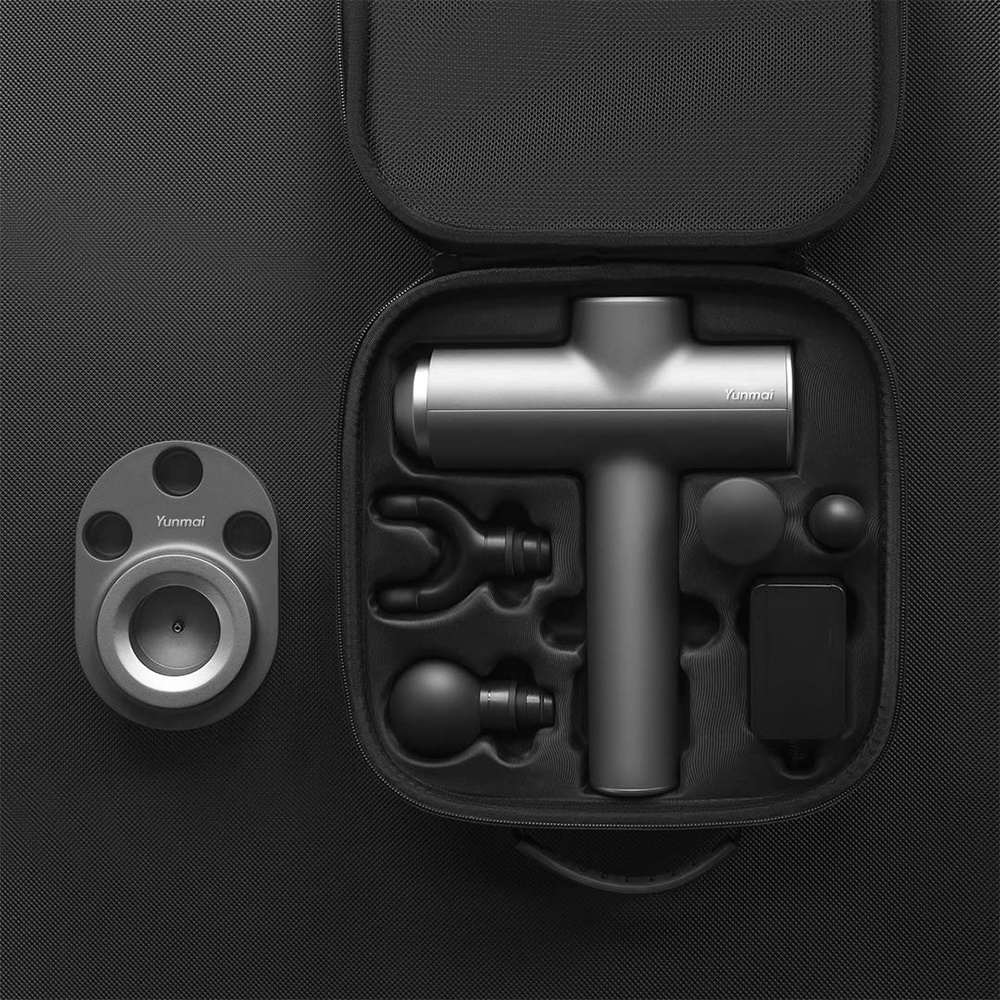 What is a massage gun?
Massage guns are handheld devices that can be used to target any muscle area. They may help with general muscle pain, and they are frequently used to aid recovery after a workout.
You're probably familiar with vibration therapy if you've ever used a vibrating foam roller or platform: you mount the unit, press a button, and let the device shake your fillings out. The back-and-forth oscillation is brief, producing a pleasant, miniature muscle quake within the target tissues.
What are the benefits of a massage gun?
Reduces stress and relaxes the body by releasing tension and fluid deep within the muscles in order to increase tissue metabolism.
Boosts blood and lymphatic circulation, allowing more oxygen and nutrients to reach the muscles.
Encourages atrophied muscle healing by "waking them up" to allow for faster healing and increased flexibility.
Releases lactic acid buildup in the body, which is often the result of strenuous exercise.
Stimulates nerve receptors, resulting in vasodilation of the skin and muscles, which improves mobility.
Breaks up scar tissue by deeply massaging collagen fibers in order to relieve pain and constriction.
Enhances overall health. Regular use of a Theragun can help with sleep, immunity, and anxiety.
Health conditions that a massage gun may be beneficial for:
DOMS – muscles pain
soft tissue inflammation
scar tissue
fibromyalgia
sciatica
osteoarthritis
How to choose a massage gun?
People looking to purchase a massage gun should compare:
Power and speed
Portability
Design
Heads quality
Are you looking for a professional massage gun for your muscles? This massage gun with its beautiful design can be the perfect fit for your needs. It comes with a charging station and it has a battery life of 84 days!!
You can use this gun for your daily relaxing time or after intense exercise to loosen your muscles. 
Thanks to the 4 massage heads covered with silicone material you can have a soft and comfortable massage experience. We also recommend you use some massage oil.
The massage gun comes in a handy carry bag to bring it anywhere (gym, office etc). You will also receive a handy charging station for wireless charging and placing the accessory.
Watch the Yunmai massage gun SE promo video to learn more about its features!