Since the 3.5mm headphone port is on its way to extinction on smartphones, it paved the way for TWS earbuds to become increasingly popular in recent years. However, with so many tech brands offering their own earbuds, there are a lot to choose from and it can get overwhelming. Here are a few things to keep in mind.
Earbud design
Most of the TWS earbuds on the market are the stemmed and stem-less earbuds. The 'stem' is the part of an earbud that hangs outside your ear. Both designs have their advantages and most people make their choices based on their personal preferences. Most stemmed earbuds put their main microphone at the end of the stem. Therefore, it can give you a better calling experience, since it allows the microphone to be closer to the mouth. The Non-stemmed earbuds are more compact in design, potentially offering better comfort during long hours of wear.
Sound quality
A codec determines how audio is transmitted over Bluetooth, from the source to your wireless earphones. It encodes and decodes digital audio signals for faster and reliable wireless transmission. Most cheap wireless earphone only supports SBC (low-complexity sub-band) codec, which divides frequencies into multiple bands and encodes them separately. This process takes time to transmit data, creating a delay in audio transmission. People will notice this delay when they are playing games or in movies where it seems the sound comes after the video.
A pair of quality TWS earbuds support codecs such as aptX, aptX HD and LDAC 900. These codecs perform much better than SBC codecs due to their lower latency and support for faster bitrate.
Pairing speed & Connectivity 
People have to check this aspect themselves, since nobody wants a pair of earbuds that is full with features but keeps disconnecting. Earbuds with good connectivity will maintain an uninterrupted connection to your phone. They will also seamlessly connect and disconnect every time you turn them on or off.
Battery life
Most TWS earbuds have a battery life of around five hours. While some last longer and some last shorter, it's a decent indicator of how long the earphone will last before needing to be charged. If you plan on using your wireless earphone for extended periods, purchasing models with longer battery lives is essential.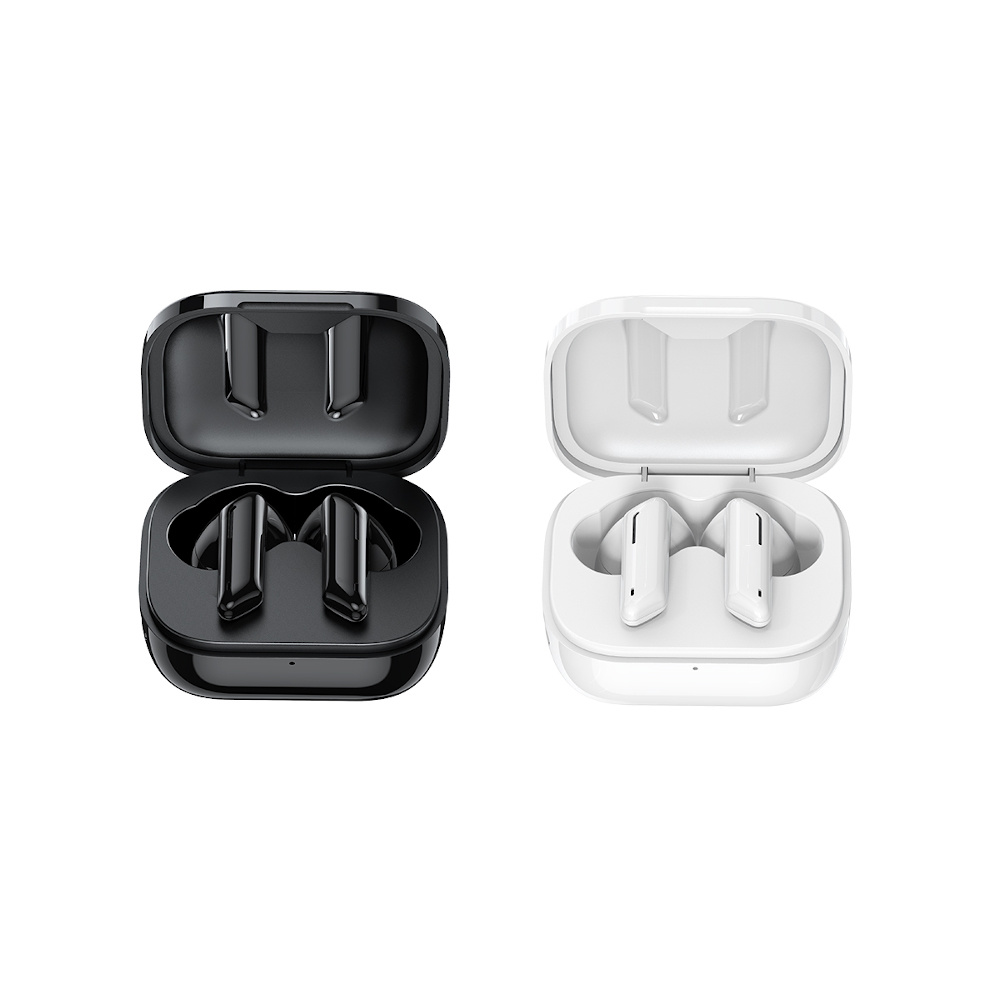 AWEI T36 EARBUDS BLUETOOTH 5.1 BLACK
Bluetooth chip: 5.1 Jieli6973
Supported protocols: HSP, HFP, A2DP, AVRCP
Battery capacity of single earbuds: 45mAh
Battery capacity of charging case: 350mAh
IPX4 rating
Smart Touch Control
+ Microphone for hands-free calling
Driver: φ13mm
Impedance: 32Ω±10%
Talk time: 4~5H
Play time: 4~5H
Earbuds play 25 hours at 80% volume with charging case
Standby time: 210H
Charging time: 1.5H
Maximum transmission distance: 10M
Bluetooth Frequency: 20~20000Hz
Sensitivity: 92dB±3dB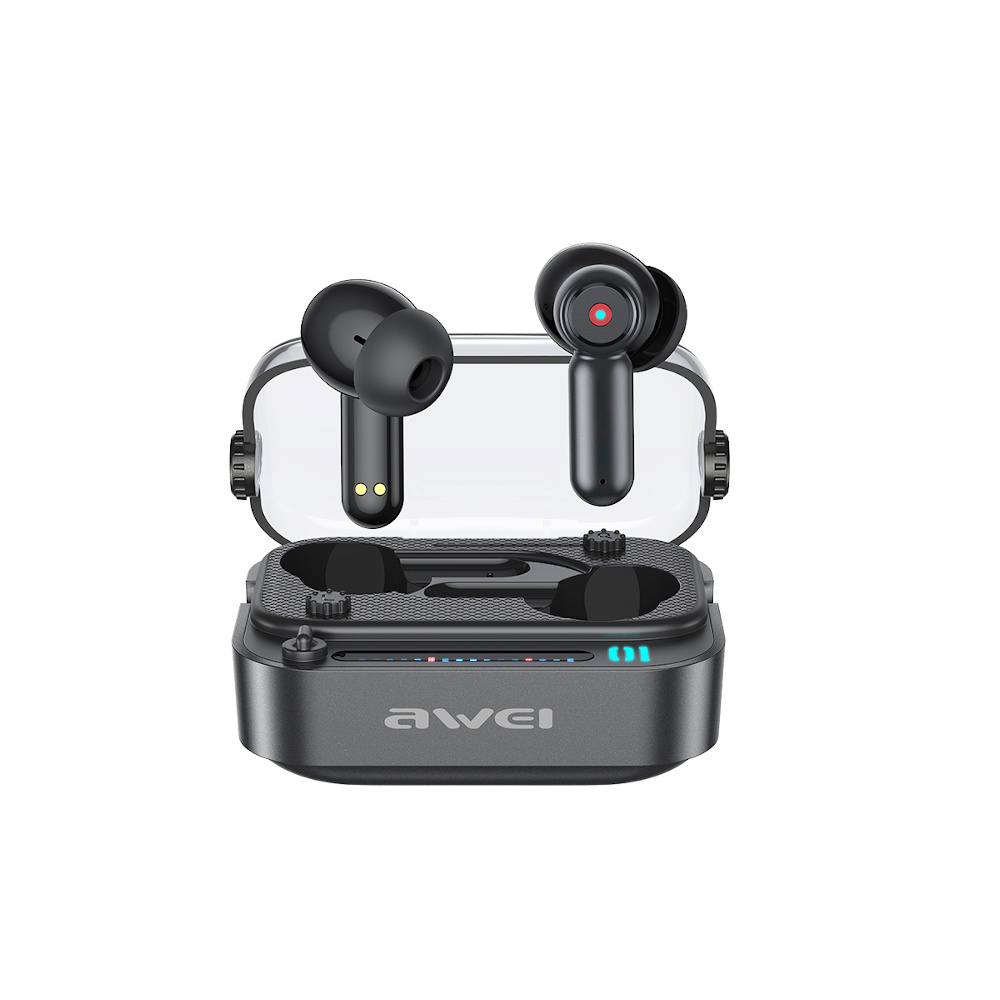 AWEI T58 EARPHONE RETRO DESIGN BLUETOOTH 5.3
Bluetooth Version: 5.3 (Jieli AD6973D4)
Talk time: 7H
Retro LED lights
Smart Touch Control
+ Microphone for hands-free calling
Play time: 6 hours (30 hours, play with charging case below 80% volume) Charging time: 1 hour
Battery capacity of earbuds: 35mAh * 2
Battery capacity of charging case: 450mAh
Supported protocols: HSP, HFP, A2DP, AVRCP
Best transmission distance: <1M
Maximum transmission distance: 10M
Voice prompt: support Impedance: 16Ω
Sensitivity: 100.1dB Horn diameter: 13mm
Working Frequency of Bluetooth: 2.402GHz-2.480GHz
Frequency Range: 20Hz-20KHz
Driver 13mm